Holiday Message
If you are about to place an order for Animal or Bird figurines, Pens or Candlesticks please carry on and place your order as we will get these dispatched direct from our supplier.

Apart from the above The Silverware Shop will be closed for a summer break from August 12th until the 19th September.

We can still be contacted via email during this period to answer any questions at contactus@silverwareshop.co.uk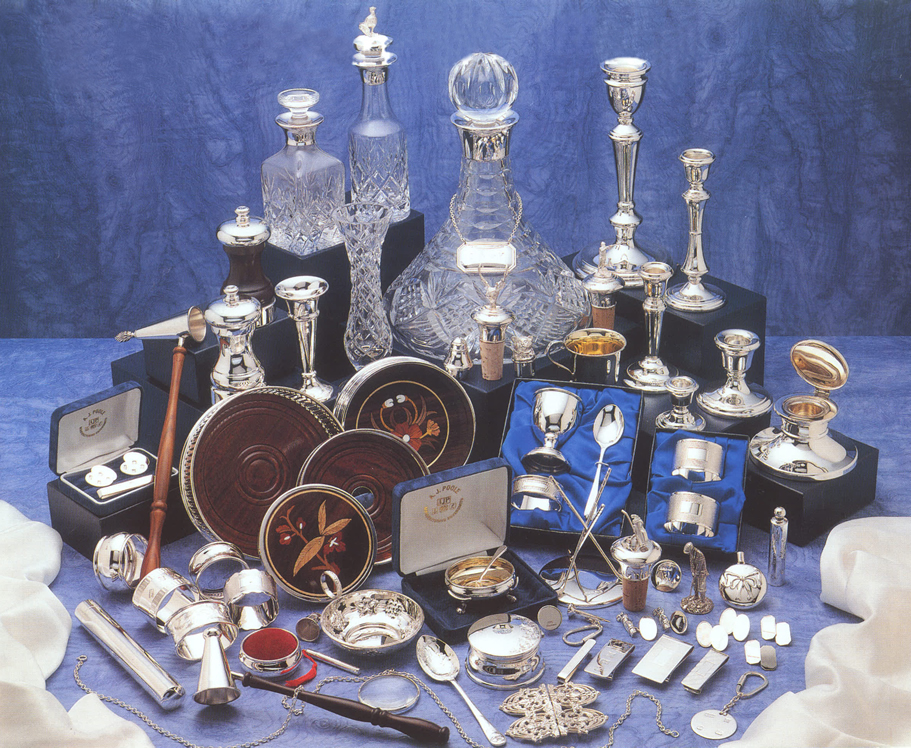 The Silverware Shop
Top quality hand made Silver Gifts, made in England by British Silversmiths and struck
with full British Hallmarks.

LAST YEAR THE SILVERWARE SHOP CELEBRATED IT'S 42nd BIRTHDAY.
It only seems like yesterday when our owner decided to set up his own manufacturing business but it's now been over 40 years. During this time our business has evolved from one that manufactured silver items for most of the wholesale silver companies in the UK to supplying you the public direct via our website. Our product range has never stood still and we are still developing new lines every year. Our ever popular silver bottle stoppers still prove to be a big hit as do our superb range of silver pepper mills and salt grinders.
Nearly all of the items currently for sale on our website are made in the UK. Many of them have been made in our own factory that is situated in Birmingham's famous jewellery quarter that is an area to the north of the City that once employed over 100,000 people involved in the Jewellery and allied trades.

Unlike some online silver shops that import most of their merchandise we at The Silverware Shop are completely transparent in what we do. If you see our MADE IN BRITAIN TUDOR ROSE logo next to an item then rest assured that the item in question has been made in the UK. If the Tudor rose logo is not displayed on an item it will still be of very good quality or we would not sell it but the item will not have been MADE IN BRITAIN.
Your Favourites